About Me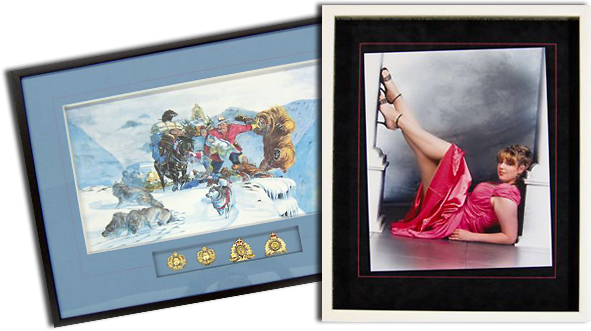 Bruce started his framing career in Powell River, B.C. in 1980, buying a mom and pop business with his wife and turning it into a thriving gallery and frameshop employing 6 people.
Now in his 40th year as a professional framer and having owned or managed framing enterprises and galleries in Burnaby and Maple Ridge, B.C., as well as in Saskatoon, Saskatchewan, Bruce can be found in the beautiful Cariboo in central British Columbia, in the small city of Williams Lake.
Read More
Bruce admires the classics, the Impressionists, Robert Henri, Andrew Wyeth and any artist who encourages him to open his eyes wider.
"I cannot help but believe I am a creator and, consequently, an idea man. I love to teach techniques and concepts to any artist, young or old, and encourage them to seek critical opinion of their work. Norman Vincent Peel once said: "Most people would rather be ruined by praise than saved by criticism." In teaching, as others teachers well know, I find I learn as much or more about the subject and myself as the student does. In my own artistic life, I feel it is true that the actual act of creating is indeed a spiritual experience, a higher state of living that cannot be diminished. When I sculpt, I find myself solving my life problems without conscious thought and emerge from that time feeling refreshed and close to my higher power. Or, sometimes, I just feel beaten and worn down and have to wait patiently for the refreshment to come. And it always does."
Bruce has been able to successfully meld his artistic flair with his framing,
enable many clients to take home one-of-a-kind frame creations.
Here you will be able to find some of my best works