About Me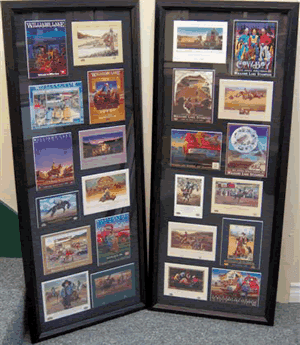 Bruce started his framing career in Powell River, B.C. in 1980, buying a mom and pop business with his wife and turning it into a thriving gallery and frameshop employing 6 people. He is one of the first five Canadian framers to achieve Certification from the PPFA when the program came out in 1986.
Bruce has been lauded for his creativity, both as a picture framer and an artist. His studies toward a BFA have taken him from Malaspina College to the Emily Carr College of Art in Vancouver.
Bruce has been able to successfully meld his artistic flair with his framing, enable many clients to take home one-of-a-kind frame creations. He is expert in hand cut matting, hand painted mat extensions and object/memorabilia framing.
Who is Behind All This?
Now in his 40th year as a professional framer and having owned or managed framing enterprises and galleries in Burnaby and Maple Ridge, B.C., as well as in Saskatoon, Saskatchewan, Bruce can be found in the beautiful Cariboo in central British Columbia, in the small city of Williams Lake. There he maintains a small storefront downtown, offering custom framing and local art in his gallery. He is currently sculpting and creating in his studio at home. Bruce has many loves in the art mediums.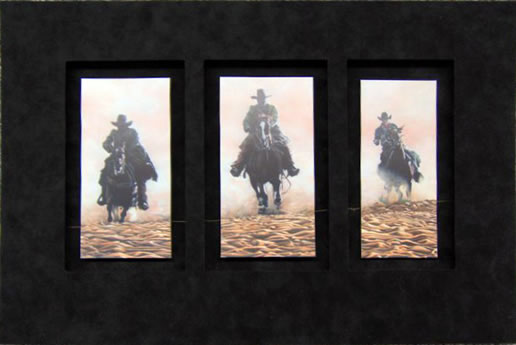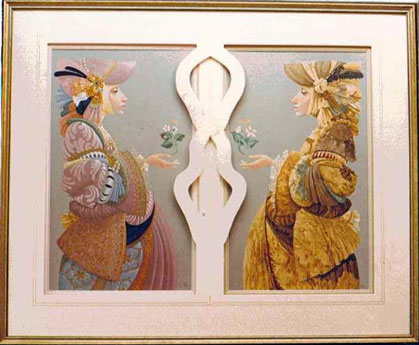 Expertise
He is an accomplished printmaker, painter in oils, acrylics, gouache, watercolor and pastel, often combining various mediums on unusual substrates. He also loves to sculpt in soapstone, quartz, granite and local rocks as well as work with his many exotic woods, making small art objects of touchable beauty.
Bruce admires the classics, the Impressionists, Robert Henri, Andrew Wyeth and any artist who encourages him to open his eyes wider.
"I cannot help but believe I am a creator and, consequently, an idea man. I love to teach techniques and concepts to any artist, young or old, and encourage them to seek critical opinion of their work. Norman Vincent Peel once said: "Most people would rather be ruined by praise than saved by criticism." In teaching, as others teachers well know, I find I learn as much or more about the subject and myself as the student does. In my own artistic life, I feel it is true that the actual act of creating is indeed a spiritual experience, a higher state of living that cannot be diminished. When I sculpt, I find myself solving my life problems without conscious thought and emerge from that time feeling refreshed and close to my higher power. Or, sometimes, I just feel beaten and worn down and have to wait patiently for the refreshment to come. And it always does."
Let's make something great together.